We Have Moved To The Shirker (New Website)
I have launched a brand new website reviewing Television, Film and Music available at www.theshirker.com Please come on over and check out the content, comment on the articles, and spread the word. Also, if you are interested in writing or advertising on The Shirker website please contact martin@theshirker.com Thank you.
11 tags
WWE Wrestlemania Week in Miami (Part 3)
Saturday 31/03/12 - Hall of Fame After what was already a long day trekking around the Miami Beach Convention Centre mingling with thousands of other wrestling fans and harassing our favourite wrestlers, it was time to head back to our hotel and get ready for the evening's Hall of Fame ceremony at the American Airlines Arena.[[MORE]] They say the dress code for the Hall of Fame is...
10 tags
WWE Wrestlemania Week in Miami (Part 2)
Saturday 31/03/12 - Wrestlemania Fan Axxess Session 2 and 3 On the Saturday we had two Axxess sessions to attend. The General Admission 8am morning session, and then an hour break, before the 1pm session. So it was wake up at 6:30am, get ready, and take another taxi to the Convention Centre. It was a long day bearing in mind we also had the Hall of Fame ceremony to attend in the evening. As...
10 tags
WWE Wrestlemania Week in Miami (Part 1)
Last week I attended the Wrestlemania festivities in Miami, Florida. Travelling all the way from sunny Hull, to Heathrow airport, to Miami International. It was a week long trip that cost almost £2000 in total, including flights, hotel, tickets, and spending money. But it was worth every single penny.  For none wrestling fans it would seem crazy to spend that much money on something as silly as...
9 tags
Soko - I Thought I Was An Alien Review
Imagine Kimya Dawson went on a foreign exchange program to France and returned with a Jean-Paul Satre novel, a flick-knife, a couple of porno mags, and a French accent, then you are getting somewhere close to the enigma that is Soko. Stéphanie Sokolinski aka Soko quit music in 2009 before she even released her debut album, claiming herself "dead" via her Myspace page. It was a bold...
8 tags
Sleigh Bells - Reign of Terror Review
There are a few people that call the Brooklyn noise-pop duo of Alexis Krauss and Derek Miller, better known as Sleigh Bells, a one trick pony. That may be the case, but if it is, then it is a trick that they do very well. It was 2010 when Sleigh Bells first made a mark on the music scene with their debut album Treats, expanding on an M.I.A inspired sound of gunshots, crashes, and pulsating...
12 tags
Lana Del Rey - Born To Die Review
The big debate regarding haunting, hip-hop fueled, singer-songwriter Lana Del Rey has become less about her musical output, and more to do with her image and it's authenticity. Seemingly rising out of nowhere with her viral hit "Video Games" last year, Del Rey appeared to be a fully-formed pop princess, destined for future chart success. But then came the shouts of...
14 tags
The Hippest Kid's End of Year List (2011)
"Enough with the lists already!" I hear you scream, alright, soon I promise, but you should all know by now that it's common practice to sum up your opinions of the preceding year in list form; lists help us function as a society, and also make for easy blog-reading. Below I list my personal favourites and not-so favourites of 2011, including TV, Film and Comedy. Remember,...
3 tags
The 50 Best Albums of 2011 (The Top 10)
And here we arrive at the Top 10, those albums that stood out to me the most this year and left a lasting impression… 30 - 11: http://thehippestkidsintown.tumblr.com/post/13870527027/the-50-best-albums-of-2011-30-11 50 - 31: http://thehippestkidsintown.tumblr.com/post/13833492797/the-50-best-albums-of-2011-50-31 10. Artist: Black Lips Album: Arabia Mountain Label: Vice Black Lips,...
4 tags
The 50 Best Albums of 2011 (30 - 11)
On we go with the 50 Best Albums of 2011 list, as we countdown 30 - 11, revealing those that just missed out on a spot in the Top 10… 50 - 31: http://thehippestkidsintown.tumblr.com/post/13833492797/the-50-best-albums-of-2011-50-31 30. Artist: Noel Gallagher Album: Noel Gallagher's High Flying Birds Label: Sour Mash While Beady Eye try and sound like Oasis but lack the...
4 tags
The 50 Best Albums of 2011 (50 - 31)
Everyone else is doing a list, and I want to join in the fun! On the whole, 2011 has been a good year for music, overall I'd say there was more new music released this year that I've enjoyed compared to that released in 2010. It's been a big year for woozy, lo-fi, noise-pop, with an electronic influence crossing over to everything from country to hip hop. It has also been the...
7 tags
Childish Gambino - Camp Review
-Renaissance man  a present-day man who has acquired profound knowledge or proficiency in more than one field. -Childish Gambino  see above Is there anyone at the moment that is having as much success in multiple entertainment genres as Donald Glover? Best known for his role as Troy Barnes in the hilarious, award-winning sitcom Community, Glover is also an accomplished writer, with credits on...
8 tags
Melancholia - An Art-House Disaster Movie
Let's get one thing straight, Melancholia is a disaster movie, although that doesn't mean you'll find it sharing shelf-space with 2012 and The Day After Tomorrow in HMV - Melancholia is an art-house disaster movie. Sound pretentious? Well, it is pretentious, and indulgent, it's typical Lars Von Trier (Dogville, Antichrist), but it's also beautiful and poignant. The...
12 tags
Doctor Who Series 6 - The Wedding of River Song
The Wedding of River Song was the culmination of show-runner Steven Moffat's master-plan. A plan that had been in the working for over two series. A plan that required time, patience, and dedication, often confusing and complicated, but always fun and entertaining, and most importantly, a plan that had a purpose. I'm not talking necessarily about the story of River Song, or The...
8 tags
Doctor Who Series 6 - Closing Time
I would be lying if I said that I wasn't a little underwhelmed by the penultimate episode of Doctor Who. It just felt like it could have been so much more heading in to next week's series finale, and instead it was a fun but throw-away romp around a department store. It wasn't a bad episode but it was just a little oddly placed within the arc of the series. Closing Time did...
8 tags
Doctor Who Series 6 - The God Complex
Almost every one has faith. Whether it be religious faith, the belief in a god or higher power, or the belief in a certain code of ethics or way of life, or the belief in humanity, a parent, a sibling, a friend. Faith is the ultimate trust in someone or something - there for you in your time of need, to protect you, help you, save you. Faith can be strong and powerful, but it can also blind us,...
10 tags
Best of the Best: Ranking the Survivor Winners
Survivor returns tonight for it's 23rd season, South Pacific, where a group of 18 castaways will battle it out to become the latest sole survivor. So, what better time to rank all the previous winners? Survivor debuted in the year 2000 on CBS, instantly becoming a cultural phenomenon, reaching an audience of over 50 million, and made house-hold names out of contestants such as Richard...
9 tags
Doctor Who Series 6 - The Girl Who Waited
What's the best line you've ever used on a girl? Because I bet it doesn't come any where close to "I would rip apart time for you." But then again, we aren't all Rory Williams, nurse, husband, father, and former Centurion automaton. The Girl Who Waited was a timey-wimey love story with robots. We have seen many Amy/Rory love stories in previous episodes, and...
8 tags
Doctor Who Series 6 - Night Terrors
One of the great things about Doctor Who is its variation in tone, genre, and pace. It's how it can go from the high-adrenaline, exciting confusion of a Steven Moffat written episode, to a more slower-paced, traditional story-led episode, and appeal to different sections of the audience. Night Terrors, penned by Mark Gatiss, was definitely a slower-paced, stand-alone episode. Like...
9 tags
Doctor Who Series 6 - Let's Kill Hitler
It feels good to have it back doesn't it? After a summer of riots and phone-hacking scandals, nothing could be more appropriate to lighten the mood than locking Hitler in a cupboard. The beauty of this episode was that it managed to be fun and silly while still clearing up a lot of questions left dangling from the first half of the series, particularly regarding one River Song/Melody...
9 tags
Ideal - Nicely, Nicely
While many in Britain are still up in arms about the BBC's decision to cut half of their Formula 1 coverage in 2012, there is a vocal minority that are upset about far more important things, the axing of cult sitcom Ideal from the BBC Three schedules! For over five years Ideal has remained the sole reason to tune in to digital channel BBC Three, a channel littered with tediously crude...
10 tags
Big Brother 13 - Double the drama, double the dick...
Ahh, it feels good to have it back, doesn't it? Pure, unadulterated, undeniable cheese, but so addictively entertaining. Big Brother never tries to pretend to be anything more than it is, it wears it's idiot badge with pride, and we love it all the more for it. These reviews aren't going to be in-depth, Big Brother and the word "depth" should never be really used...
8 tags
Big Brother 13 (USA) - Cast Reveal + Twist
We are one week away from another summer dose of high-voltage, over-the-top, in-your-face drama, courtesy of one of the greatest reality television shows of all time, Big Brother USA. Lies, deception, manipulation - it is all legal in BBUSA, and heading in to its 13th season it shows no signs of slowing down, as this year it boasts the "Biggest, craziest twist ever!" - nothing like...
6 tags
Auditioning for Big Brother 12
I've been a fan of Big Brother for many years, at times obsessively so, from it's early days when the show used to pass itself of as culturally beneficial by hiding under the guise of being a "social experiment", to the over-the-top, sensationalised, fame-seeking, Jeremy Kyle circus of the later years. It was voyeurism at it's best/worst, a Peeping Tom's...
13 tags
Doctor Who Series 6 - A Good Man Goes To War
"He will rise higher than ever before, but then fall so much further." I'm not a religious man at all but it was hard to ignore the religious references in this episode, from the headless monks, to sentient computers, to soldiers of God, and the most significant religious symbolism, the Fall. In the Bible the Fall of Man refers to the disobedience of Adam and Eve, eating the...
12 tags
Doctor Who Series 6 - The Almost People
Misdirection - a form of deception in which the attention of an audience is focused on one thing in order to distract its attention from another. There's nothing I love more in fiction than a good plot twist, something that forces you to re-evaluate everything that came before it, and makes you see that what you thought was happening was actually something else. From The Mayor of...
11 tags
Doctor Who Series 6 - The Rebel Flesh
(WARNING: Contains spoiler for the film Moon) Running through corridors, steam-bursting valves, monstered-up guest stars, questionable moralising, if any episode comes close to traditional Who, then The Rebel Flesh is it. But along with that traditional feel also comes predictability, dodgy performances, and bad dialogue. That's not to say that there weren't parts of the episode I...
15 tags
Doctor Who Series 6 - The Doctor's Wife
When we think of the greatest love stories ever told, those that come to mind are Romeo and Juliet, Cathy and Heathcliff, Mr Darcy and Elizabeth, but we often forget about one of the strongest and longest relationships ever known, at least in the realm of sci-fi, and that is the Doctor and the TARDIS. The Doctor's Wife was a celebration of the bond between Doctor and TARDIS, a...
11 tags
Can Boston Rob Finally Win Survivor?
"I wanna win Survivor. This is something I've been trying to do for ten years now." Other than "What in the hell ever happened to Colleen Haskell?", the most important question when it comes to Survivor is "Is Boston Rob capable of winning the game?" And this Sunday we find out, as Rob Mariano heads in to the Redemption Island finale as the clear...
8 tags
Doctor Who Series 6 - The Curse of the Black Spot
Doctor Who has a tradition of making pseudo-historical episodes, in which the Doctor travels back to a significant point in history, and often meets someone famous from that era, learns about them, and then helps them out. It has been an important element of the show since the original incarnation, as evidenced by episodes such as Marco Polo, The Aztecs, and The Highlanders. And this...
8 tags
Tyler the Creator - Goblin Review
If you haven't heard of Odd Future up until this point then you must have been living under a rock, no scratch that, you must have been living under a mountain glacier. Odd Future Wolf Gang Kill Them All are internet hype-machines, a bunch of angrily enthusiastic teenagers screaming "SWAG!" at your granny, kick-flipping skateboards at authority figures, and body-bagging anybody...
16 tags
Doctor Who Series 6 - The Day of the Moon
One small step for man, one giant leap for mainstream television. Just as the 1969 moon landing was a monumental occasion in human history, this week's episode of Doctor Who was a momentous occasion in television history, on a smaller scale perhaps, but important nonetheless. At the climax of The Day of the Moon all I could say was "wow". Not only had we just witnessed a...
5 tags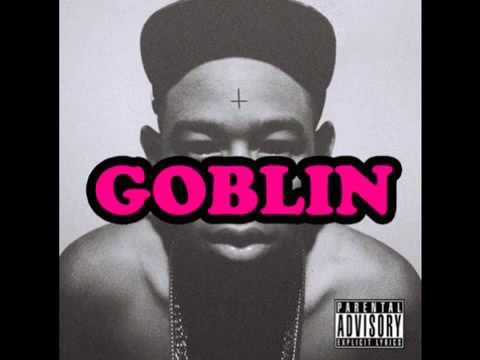 6 tags
Beastie Boys - Hot Sauce Committee Part 2 Review
Stick a cigarette in my ear - I think my eardrums have just orgasmed! The album cover for the Beastie Boys new album Hot Sauce Committee Part 2, released May 2nd, is a mosaic of colours, and I couldn't think of a more appropriate image when describing this album. Hot Sauce is exactly that, colourful; a rainbow of sounds and noises that would brighten up even the most committed goth's...
11 tags
Doctor Who Series 6 - The Impossible Astronaut
WARNING: Contains spoilers for Doctor Who episode The Impossible Astronaut, and also a spoiler for Game of Thrones episode one. Before I begin my review of what was an incredible first episode of Doctor Who, I would like to have it on record that I'm a new fan to the series. And when I say "new fan", I don't just mean that I haven't seen the original incarnation, I...
12 tags
Twenty Twelve - A Success of Olympic Proportions
Despite what Nat King Cole sings in the opening theme, there certainly isn't any trouble ahead for Twenty Twelve, BBC4's newest sitcom. On April 15th the BBC announced that Twenty Twelve had been recommissioned for a second series, and I immediately got to work on the construction of a giant clock, that will stand in my front garden, and will countdown, either backwards or forwards,...
9 tags
Most Beautiful People In The World? Hmm...
People Magazine's annual celebrity ego boost list was revealed this past Friday, in which they rank the 100 most beautiful (read: most aesthetically pleasing) people (read: celebrities) in the world (read: Hollywood). The list is completely self-indulgent and meaningless, but as a man once prone to listing the hottest Big Brother housemates (I have Excel spreadsheets to prove it), I can...
8 tags
Looking Back at The Sopranos: Pine Barrens
Recently, British Sky Broadcasting in the UK launched a brand-new television channel called Sky Atlantic. Sky Atlantic boasts an impressive array of high quality drama and comedy, the majority of its output coming from the US, and forty percent of those programmes from HBO. That means that not only does Sky Atlantic have exclusive rights to all new HBO programming, but it also has the...
3 tags
Strange What Lynch Does - A Review of Inland...
David Lynch has never been a man that has followed convention, and his most recent pursuits in to oddly chilling electro-pop, and the directing of a Duran Duran concert webcast, can certainly attest to that: http://www.youtube.com/watch?v=go98Oa10QR4 And while I admire the quiff-haired mad man's passion for music, painting, and transcendental meditation, all I really want is the guy to...